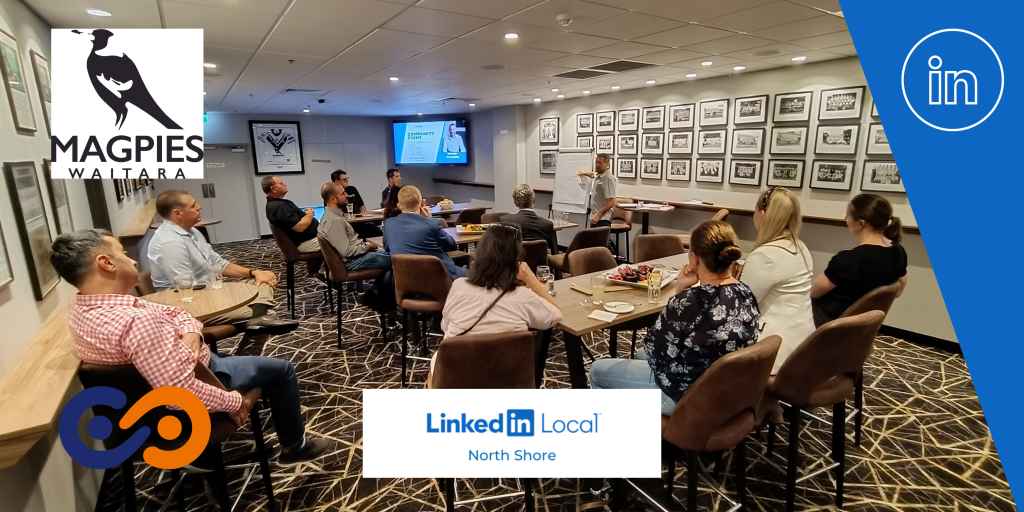 We are excited to have you join our global movement and be a part of strengthening online professional relationships while building offline connections. Whether you are looking to grow professionally or personally, LinkedIn Local events provide a platform for meaningful conversations, networking, and learning from professionals across different industries and backgrounds.
Here's how you can get involved:
Join LinkedIn: If you're not already a member, create a LinkedIn profile at www.linkedin.com. LinkedIn is a professional networking platform that connects individuals from various industries, allowing you to build your professional network and discover opportunities.
Follow LinkedIn Local North Shore: Stay updated with the latest news, event announcements, and community discussions by following LinkedIn Local North Shore. Simply visit our LinkedIn page and click the "Follow" button.
RSVP for Events: Keep an eye out for event invitations and announcements on our LinkedIn page. We host regular in-person events in the North Shore area, bringing professionals together to connect and engage. Once you see an event that interests you, RSVP and secure your spot.
Attend the Event: On the day of the event, come prepared to connect with fellow professionals, engage in conversations, and learn from one another. LinkedIn Local events are focused on building relationships and fostering meaningful interactions. Be open to sharing your experiences, expertise, and insights while listening to others.
Engage on LinkedIn: After the event, continue the conversation online. Connect with the professionals you've met, engage with their content, and participate in relevant discussions on LinkedIn. This will help you strengthen your professional network and establish lasting connections.
Spread the Word: If you've had a positive experience at LinkedIn Local North Shore events, share your thoughts and recommendations with your own LinkedIn network. By spreading the word, you can help grow the community and encourage others to get involved.
LinkedIn Local North Shore recognizes the Traditional Owners of the lands of Hornsby Shire, the Darug and GuriNgai peoples, and pays respect to their Ancestors and Elders past and present and to their Heritage. We acknowledge and uphold their intrinsic connections and continuing relationships to Country.
We welcome anyone who is interested in professional and personal growth, whether you own a business or work for someone else. Join LinkedIn Local North Shore and be a part of a vibrant community that values meaningful connections, knowledge sharing, and personal development.
We look forward to seeing you at our next event!
Are you a business? Unlock new horizons of success and visibility – become a sponsor and make your mark on LinkedInLocal North Shore.
View our sponsor pack here